Jewish culture in Denmark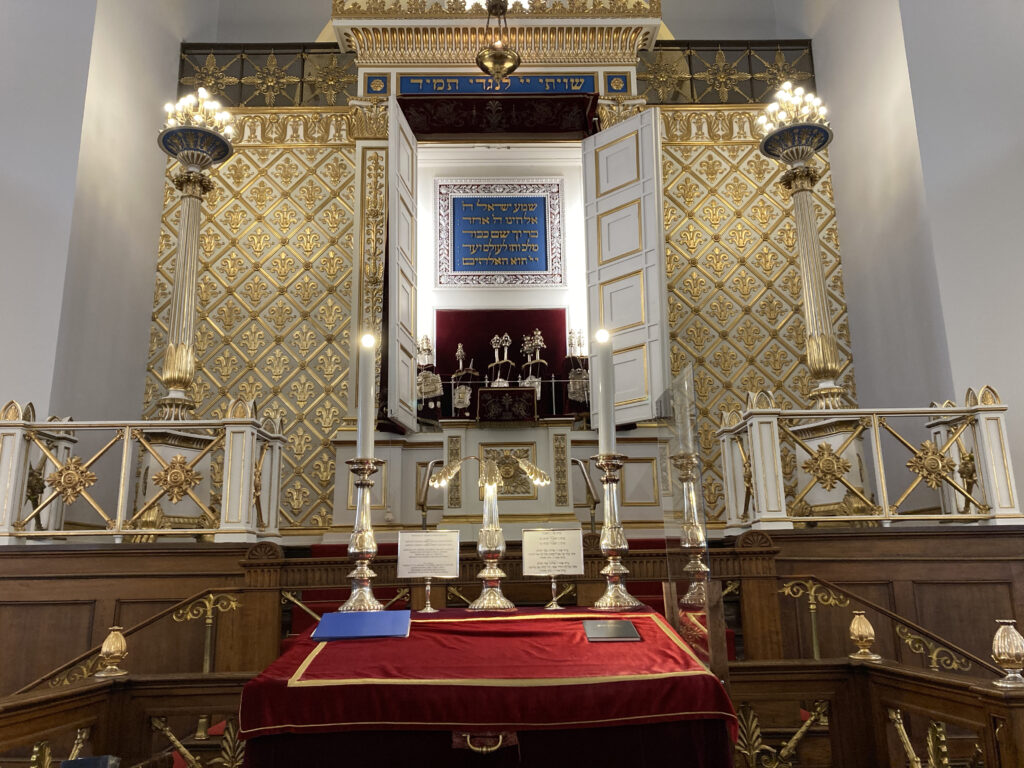 The first Jews arrived in Denmark in 1622. Although the Jewish people in Denmark have always been a very small minority group, they have made significant contributions to the economic, political, cultural, and scientific development of the country – e.g. Nobel prize winner Niels Bohr, entertainer Victor Borge, and academy award winner Susanne Bier.
The first Jews arrived in Denmark in 1622 at the invitation of King Christian IV. Aiming to propel trade and economic growth, the King gave the Jews – who were successful merchants from Amsterdam and Hamburg – extensive trading privileges and freedom from religious persecution. Prominent Jews held high ranking positions including physician to the royal family and governor of the Danish West Indies – now the U.S. Virgin Islands.
Immigration from eastern Europe early 1900
Escaping from pogroms and antisemitism in eastern Euro- pe, more than 100.000 Jews passed through the port of Copenhagen on their way to "Di Goldene Medine", America. Approximately 3.000 of them ended up settling in Denmark instead of going to America. However, they were not welcomed by the well-established middle and upper-class Danish Jews who were afraid that the wave of Jews arriving would negatively impact their smooth relationship with the general Danish population. They felt that their position in society was endangered because the immigrants unlike them were poor and either Zionist, socialist, or very orthodox. They did however in some cases try to help these immigrants by offering them a ticket for the next boat to Ellis Island!
They came primarily from Poland and Russia and were part of this wave of Jewish immigrants who settled in Copenhagen. Working 15-20 hours a day, they managed to build up a new life. Charlotte's great grandfather Salomon Bornstein established a very successful clothing factory in the heart of the city.
The miraculous rescue of the Danish Jews during WW2
The rescue of the Danish Jews occurred during the Nazi occupation of Denmark. In September 1943, Adolf Hitler gave the order to arrest and deport all Jews in Denmark. Despite great personal risk, Danes spontaneously organized a rescue operation and helped the Jews reach the Danish coast, where brave fishermen then ferried them to neutral Sweden. In cooperation with the Danish resistance movement, they managed to evacuate approximately 7.000 Danish Jews, plus around 600 non-Jewish spouses.
Book one of our different private Jewish heritage tours
To learn more about Jewish culture in Denmark we have created theme tours covering different aspects of Jewish life and history in this country.