3-hour private walking tour with
Jewish and general sights


TOUR PRICE: US$ 450 – Tour price includes up to 6 people.
(For more than 6 people, it is additional USD 40 per person)
THE PRICE INCLUDES: A Jewish guide for 3 hours.
STARTING POINT: In front of the entrance door to the City Hall
STARTING TIME: At your request
TOUR ENDS: After the visit to the Jewish Museum
ENTRANCE FEES: Not included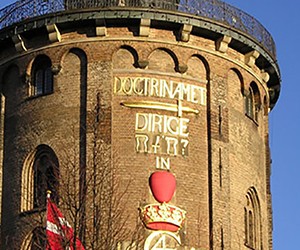 On our Jewish walking tour of Copenhagen, you will learn about the amazing story of Danish Jewry from when the first Jews were invited by the king Christian 4th in 1622, to present time.
The Jewish guide will share her personal stories about the miraculous rescue of 7,000 Danish Jews in October 1943 and about Jewish life today.
Visit to the Copenhagen Synagogue
The Great Synagogue of Copenhagen, is defined by its unique architecture. Since 1833 it has been the center for Jewish life in Denmark. The Copenhagen Synagogue was built from 1830-1833 by the architect, professor G. F. Hetsch in semi-oriental classic style.
Copenhagen landmarks
At the same time, we will tell you about the many Copenhagen landmarks we pass on our way through the city such as:
Copenhagen's historic city centre

The majestic City Hall

The historic Round Tower

Christiansborg Palace,The Parliament

Strøget, the main pedestrian street

Børsen, the iconic stock exchange

Visit to the Danish-Jewish Museum
Top architect Daniel Libeskind's characteristic architecture will lead you into the universe of the Danish Jewish culture. The Museum is named 'Mitzvah' honouring the rescue of most of the Danish Jews during WW2.
The tour ends after the visit to the Danish-Jewish Museum.

On this private tour we will see the following key sights:
The Royal Library  – The City Hall – Copenhagen City Court – Old Square-New Square – The University – The Reformation Monument – The Cathedral of Copenhagen – The Statue of Niels Bohr – The Copenhagen Synagogue – The Round Tower – The Pedestrian Street "Strøget"  – The Danish Parliament, Christiansborg Palace – The Old Stock Exchange – The Danish Jewish Museum. 
To book one of our Jewish tours, please fill out the form below.
Cancellation
Policy:         
6 days prior to departure……..........Non-refundable
7-15 days prior to departure..........50% of total purchase amount can be refunded
16-24 days prior to departure .......75% of total purchase amount can be refunded
25-90 days prior to departure......100% of total purchase amount can be refunded